︎The sea and its waves
البحر وموجاته
Illustrated celestial visual effects for the 16mm feature film,
The Sea and its Waves
, by directors
Liana & Renaud
(Lebanon/France). Produced by Mathieu Mullier-Griffiths, and Alexandre Singer (
Kafard Film
- France).
Selected and premiered in the ACID sidebar in the Cannes Film Festival 2023.

" On a full moon night, the young Najwa and the musician Mansour reach Beirut. They follow the trail of smugglers to join a woman on the other side of the sea. A few streets away, Selim, the old lighthouse keeper, tries to repair the electricity of his neighborhood.

The sea and its waves is a movie that unfolds like a dream. Its story takes place in Beirut, in the shadow of a hallucinated star which ignites the whole movie. "


In this darkness, pools of light showcase Beirut's disquieting vibration, with its accumulation of modern, almost sickly-looking skyscrapers. The sea and its waves comes from a country on the brink of the abyss. It is a movie which embraces this state of things. Not in a literal way, but by offering us a network of poetical and political images and signs.
The special effects created for this movie were taken from several live drawing improvisations filmed in Beirut in August 2022. Edited at in the South of France in October 2022, and integrated then colored in Paris in January 2023.
The work spans from creating the moon that haunts this city's sky, interposing clouds, lighting moving headlights and floating boats on a sea of darkness.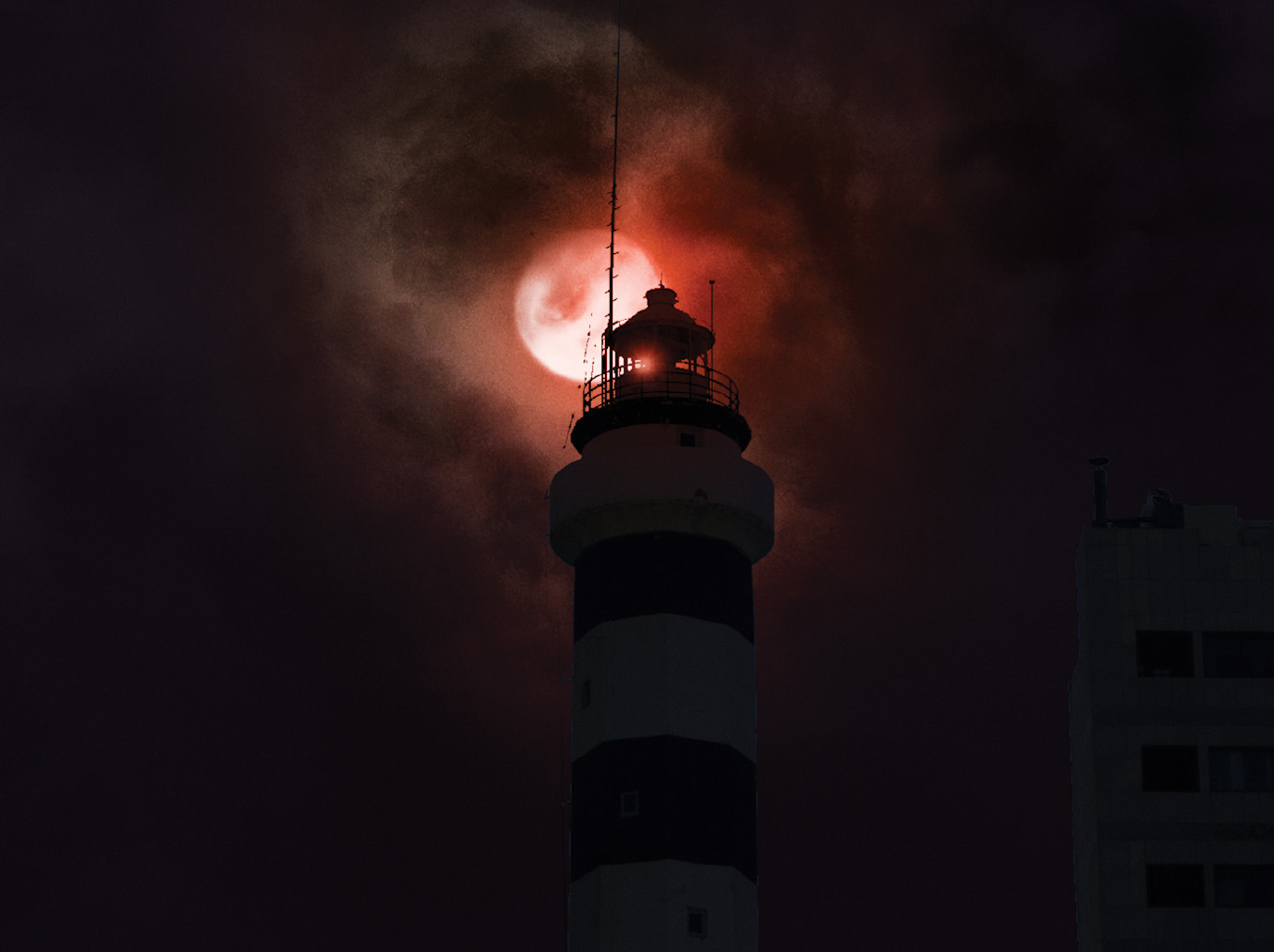 Extracts of work in progress.
Beirut/France 2023